Large sized fully automatic baler machine and iron slat conveyor used for compress corrugated cardboards in China!
Bale size: L*1100*1100mm, Bale weight 700kgs or so.
If you already had the separator, we could design the most correct hopper to connect with your machine.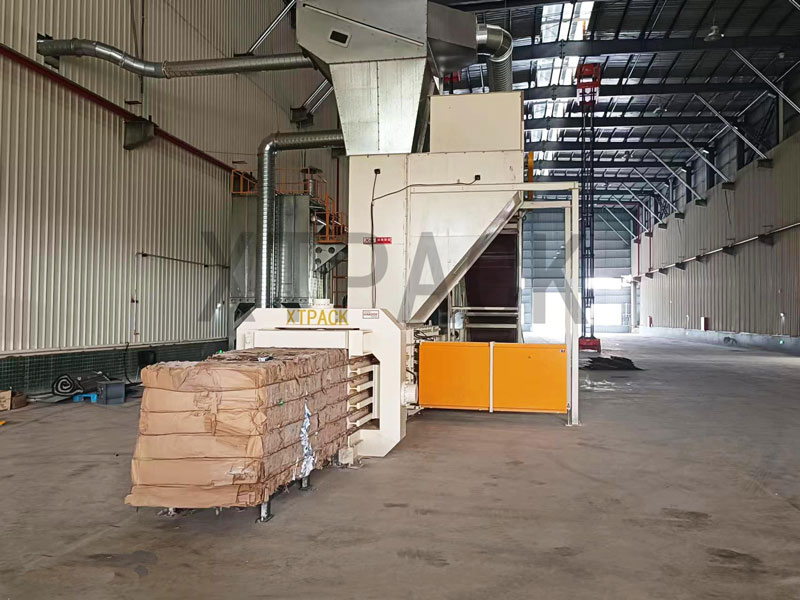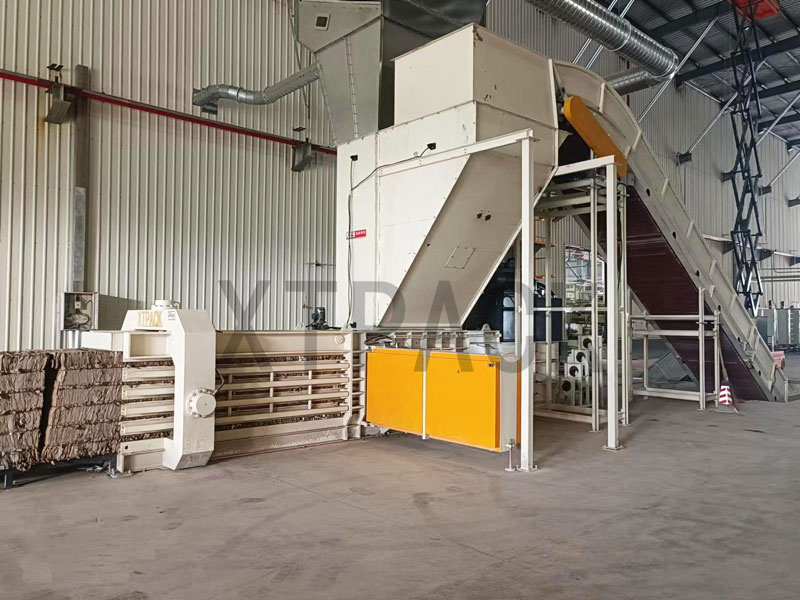 Very popular small fully automatic baler machine equipped with cyclone used for packing paper scraps in the World!
This is small fully automatic baler machine, widely used in small plants. With capacity 1.5-3tons per hour. Bale size: L*720*800mm, Bale weight 250kgs or so.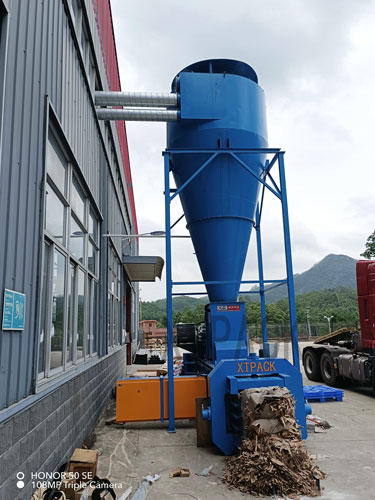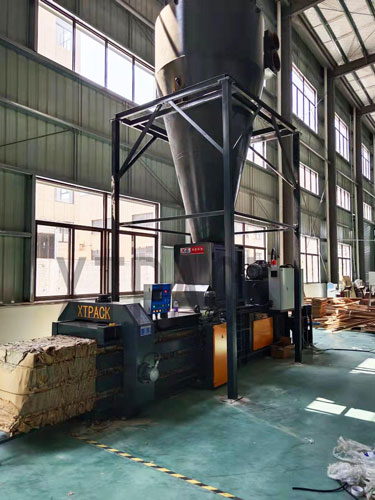 ☆☆☆Tips:
Most customers confused about the cyclone and plate type sperator options. Here some tips could be more helpful for you to choose the correct one.

1. If your roof height less than 8m, at the same time can not open a hole, then we suggest you use plate type separator. However you shall equip with dust filter together to avoid dust released inside your waste house. It will be danger if without dust filter. Lot dust in the air easily cause a fire or explosion.

2. If your roof height less than 8m but could make a hole or height is enough, and there is no strict environmental requirement from your local govenment. We suggest you use the cyclone, the dust will be released out into the air. In this case will cost much lower.

★Chinese Labor Day is coming, in this special coming holiday, wish you have a very happy day!