On November 1, 2023, All in Print China opened grandly at the Shanghai New International Expo Center. As a grand event leading the development of printing and packaging technology in China and even the world, All in Print Exhibition has gone through 20 years.
With the theme of "New Technology, New Momentum, and New Pattern", this year's All-In-Print Exhibition lasted for four days, with an exhibition area of more than 110,000 square meters, setting a record for the largest exhibition in its history. More than 40 overseas buyer groups from more than 10 countries, including Germany, India, and Poland, and more than 110 domestic provinces, cities, regional associations, and enterprise groups participated in this exhibition.
At the critical moment of digital transformation in the printing and packaging industry, this exhibition focuses on digital and intelligent transformation, and has specially set up a highlight area. The exhibition brings together printing and packaging equipment and material manufacturers in various subdivisions of the industry. Thousands of well-known exhibitors from home and abroad are on display, focusing on displaying cutting-edge products and innovative solutions in the industry, and comprehensively presenting the latest developments and trends in the entire industry chain.
As one of the exhibitors, XTPACK was honored to witness and participate in this grand ceremony. As a leading company in the hydraulic baler industry with 24 years of professional manufacturing experience, Jiangsu Xutian once again shined at this All-In-Print Exhibition!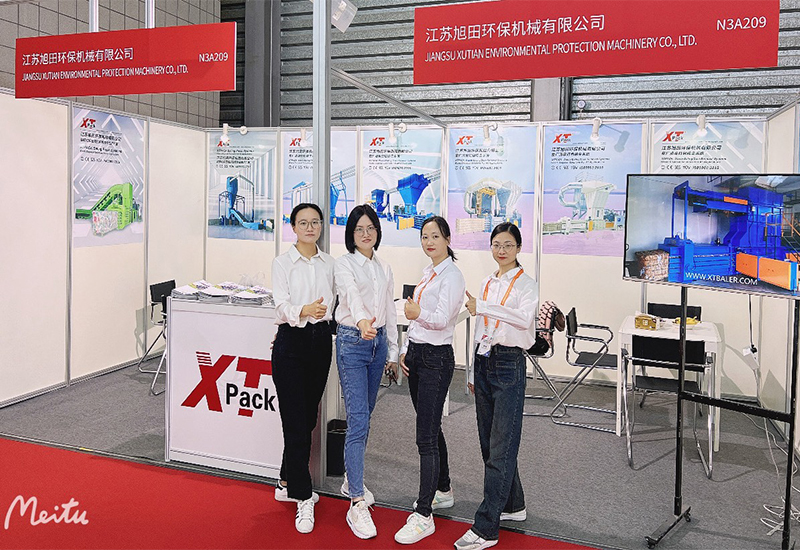 During the exhibition, our booth was crowded with visitors. We demonstrated our customer cases and the company's overall strength in the field of packaging and printing to customers by distributing product manuals, playing promotional videos, displaying promotional posters, etc., and received a large number of users to stop and inquire. The sales elites always enthusiastically explain the products to each customer patiently, answer each customer's questions carefully, listen to the customer's demands, and actively provide customers with suitable solutions. Taking advantage of this exhibition, we had friendly exchanges with many domestic and foreign customers and reached a preliminary consensus on cooperation.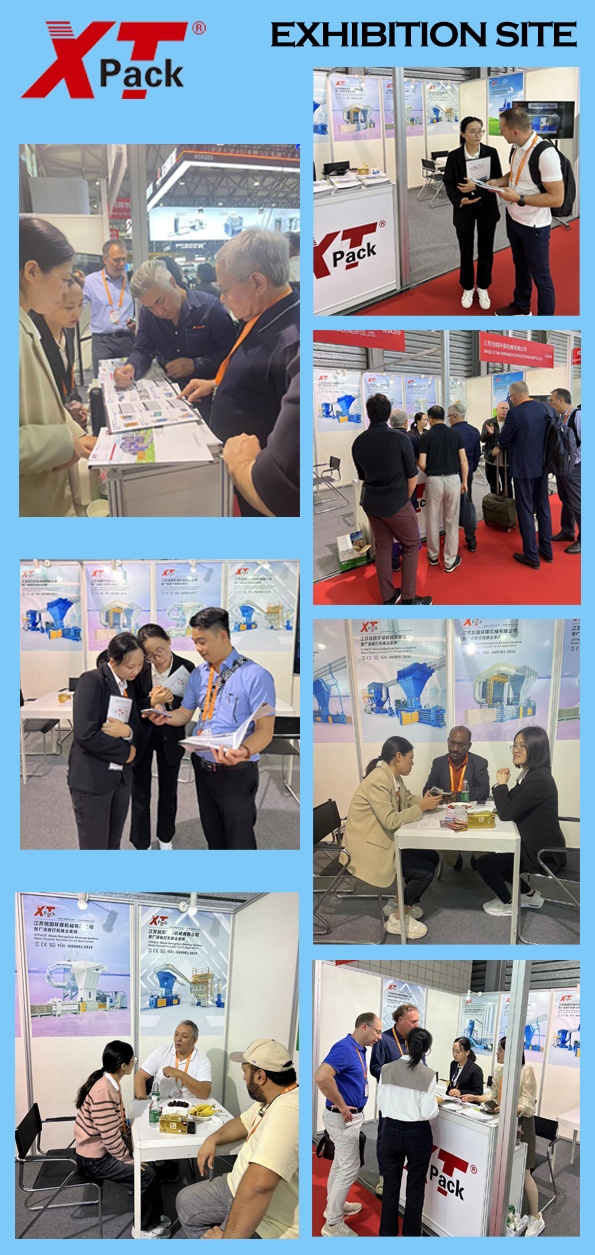 As we bid farewell to the 9th All in Print Exhibition, we look forward to gathering with you again at other similar exhibitions in 2024 to discuss the new future of the printing and packaging industry.